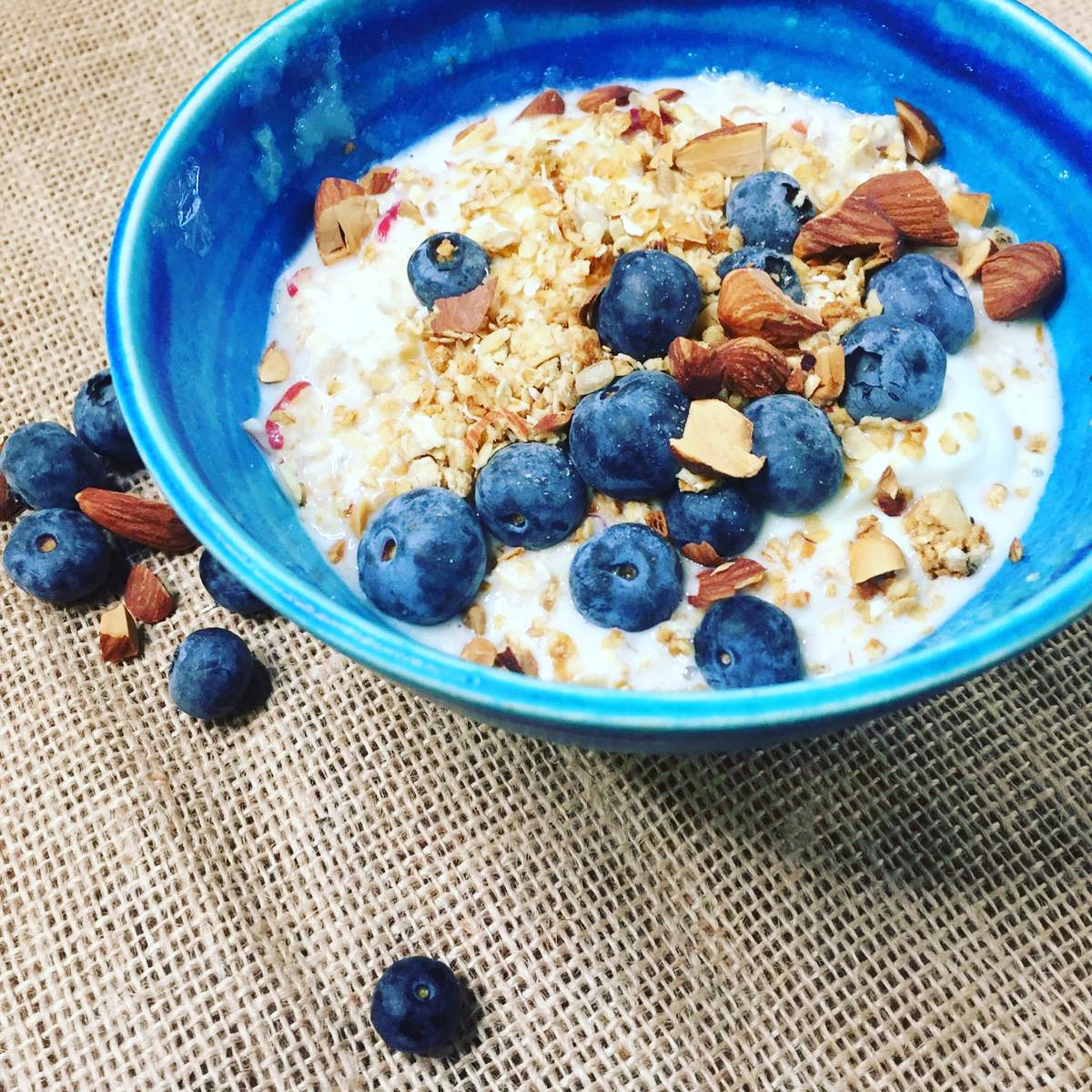 Chef Eunice Power's Bircher Muesli
By Irish Yogurts Clonakilty
Bircher Muesli By Irish Yogurts Clonakilty
Method
Cover the oats with the apple juice, stir in the stewed apple if using and leave to soak overnight in the fridge.
In the morning stir in half of the Irish Yogurts Clonakilty Fat Free Natural Live Yogurt ,coarsely grate the apple and add this, stir to combine
Divide between 4 bowls, serve with a dollop of yogurt and a sprinkling of almonds. Feel free to add berries, seeds and nuts as you wish.
Ingredients
180g porridge oats
360ml of apple juice
A tbsp of stewed cooking apple - optional
1 large apple
A tbsp of chopped roast almonds
Upload your own Recipe!