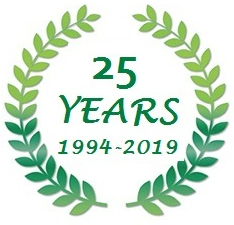 7th March 2019 11:08 pm
Celebrating 25 years in Business
Celebrating 25 years in Business
Great news! 1st of March marks the 25th anniversary of Irish Yogurts Clonakilty. The family business is run by Diarmuid O Sullivan and his wife Mary and with the support of excellent team of staff. Thanks to their existing customers who have supported the products since 1994, and to new customers and retailers for their support.
Our Churn style technology is unique to Irish Yogurts, where the yogurt is given characteristics such as smooth creamy body and texture, and greater mouthfeel.
Quality and taste are paramount to enhance the customer experience with every product and every spoonful giving that mouth-watering experience.
No artificial colours or flavours are used in the Irish Yogurts' process with the main ingredients being family farm fresh milk, from well cared for cows that are free to graze on the lush green Irish pastures, together with real fruit, and live yogurt cultures.
Continuous new product development and innovation play a pivotal role in making Irish Yogurts Clonakilty's yogurts for all occasions, for all to enjoy!!
More Irish Yogurts Clonakilty News.....