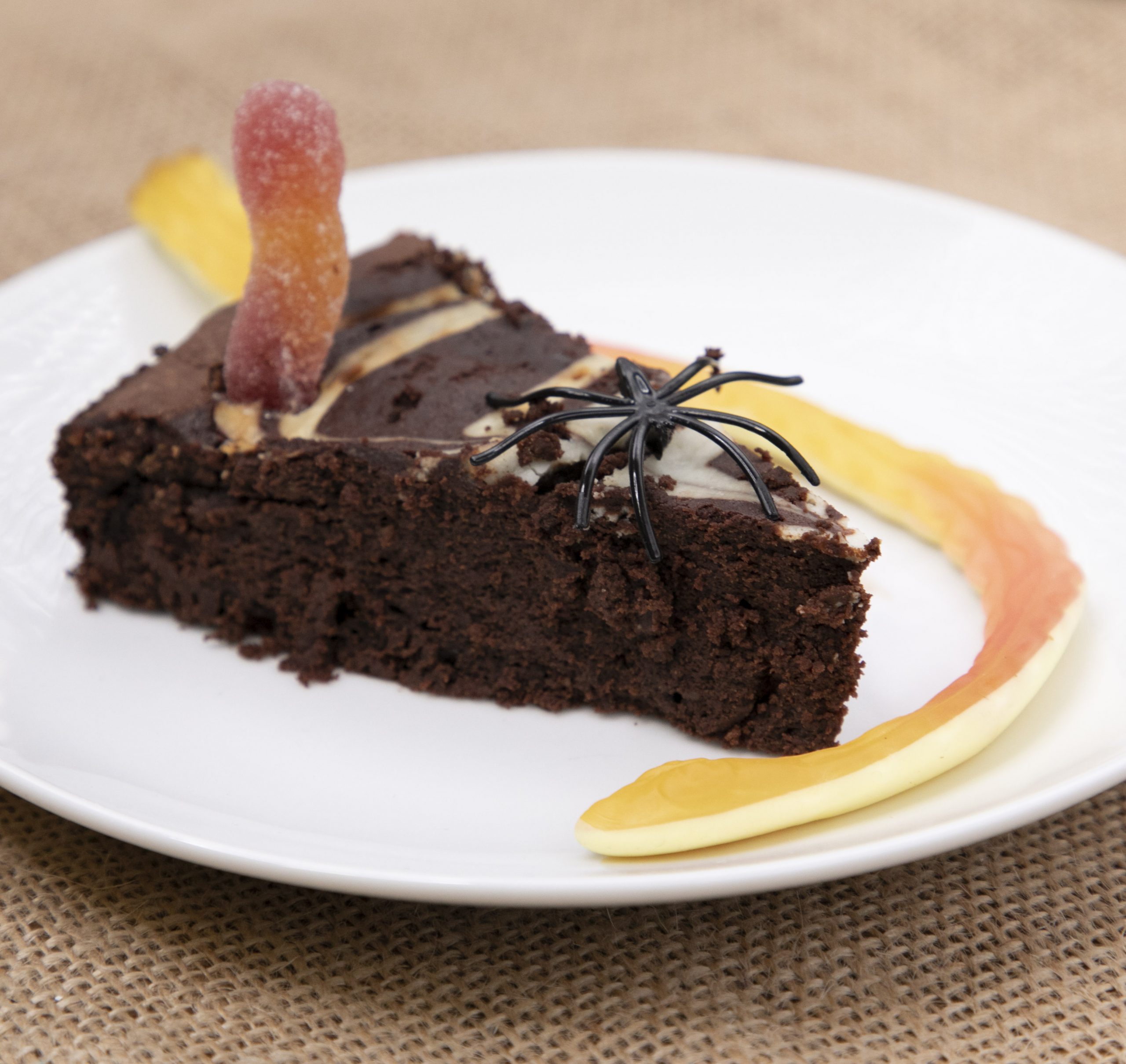 Chef Eunice Power's Halloween Chocolate Brownie
By Irish Yogurts Clonakilty
Chocolate Brownie By Irish Yogurts Clonakilty
| | |
| --- | --- |
| Prep Time: | 5 min |
| Total Time: | 5 min |
| Category: | Dessert |
Method
Preheat the oven to 150°C
Place the chocolate chips in a large heat proof bowl over a saucepan of simmering water, when the chocolate has melted stir in the yogurt and the dry ingredients
Beat the four eggs with the vanilla essence and add this to the bowl stirring to ensure all the ingredients are incorporated.
Pour the mix into the prepared tin.
To make the cobweb, mix 2 tablespoons of the Irish Yogurts Clonakilty Whole Milk Natural Live Yogurt with 1 dessert spoon of icing sugar and put this into a piping bag. Snip the piping bag at the top and pipe the yoghurt in a spiral starting at the centre of the brownie. When the spiral is completed drag a skewer from the centre out to make a cobweb.
Bake the brownie in the oven for 20 minutes, there should be a slight wobble in the centre. Turn off the oven and allow the brownie to cool in the oven.
When the brownie is cooled, insert worms, snakes, and spiders – have fun with it!
Ingredients
175g of dark chocolate chips
250g of brown sugar
90g of plain flour
60g of cocoa
4 large eggs
½ tsp of vanilla essence
1 dessert spoon of icing sugar
Jelly worms, snakes and spiders to decorate
Upload your own Recipe!
Error: Contact form not found.