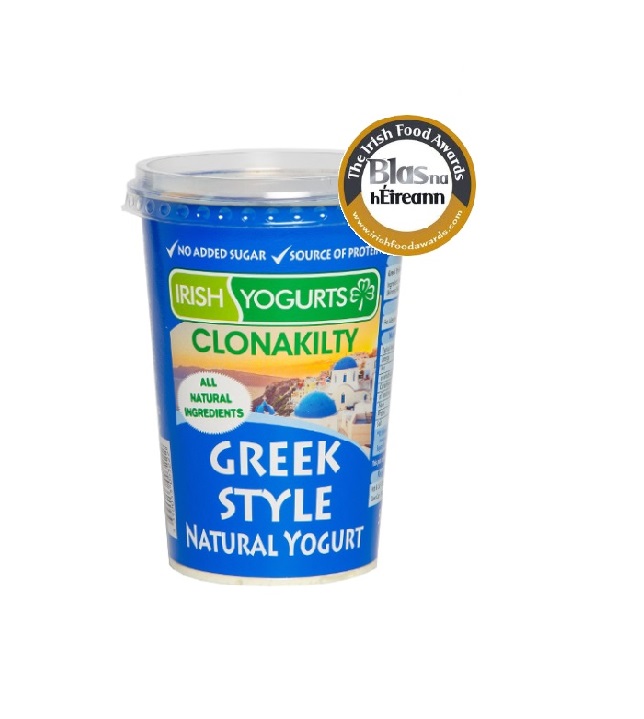 Gold Award For Greek Style Natural Yogurt
Irish Yogurts Clonakilty Greek Style Natural Yogurt wins gold award at annual Blas na hEireann awards 2019
Now available in Dunnes Stores.
This yogurt is also available in independent stores nationwide. Great taste with all natural ingredients, no added sugar and a source of protein.
Gluten free and suitable for vegetarians.
Our yogurts are made with Irish local farm fresh milk and Live yogurt cultures, and this Greek Style Natural Yogurt can be eaten on its own, with fresh fruits, granola, used for smoothies or used in cooking or baking.