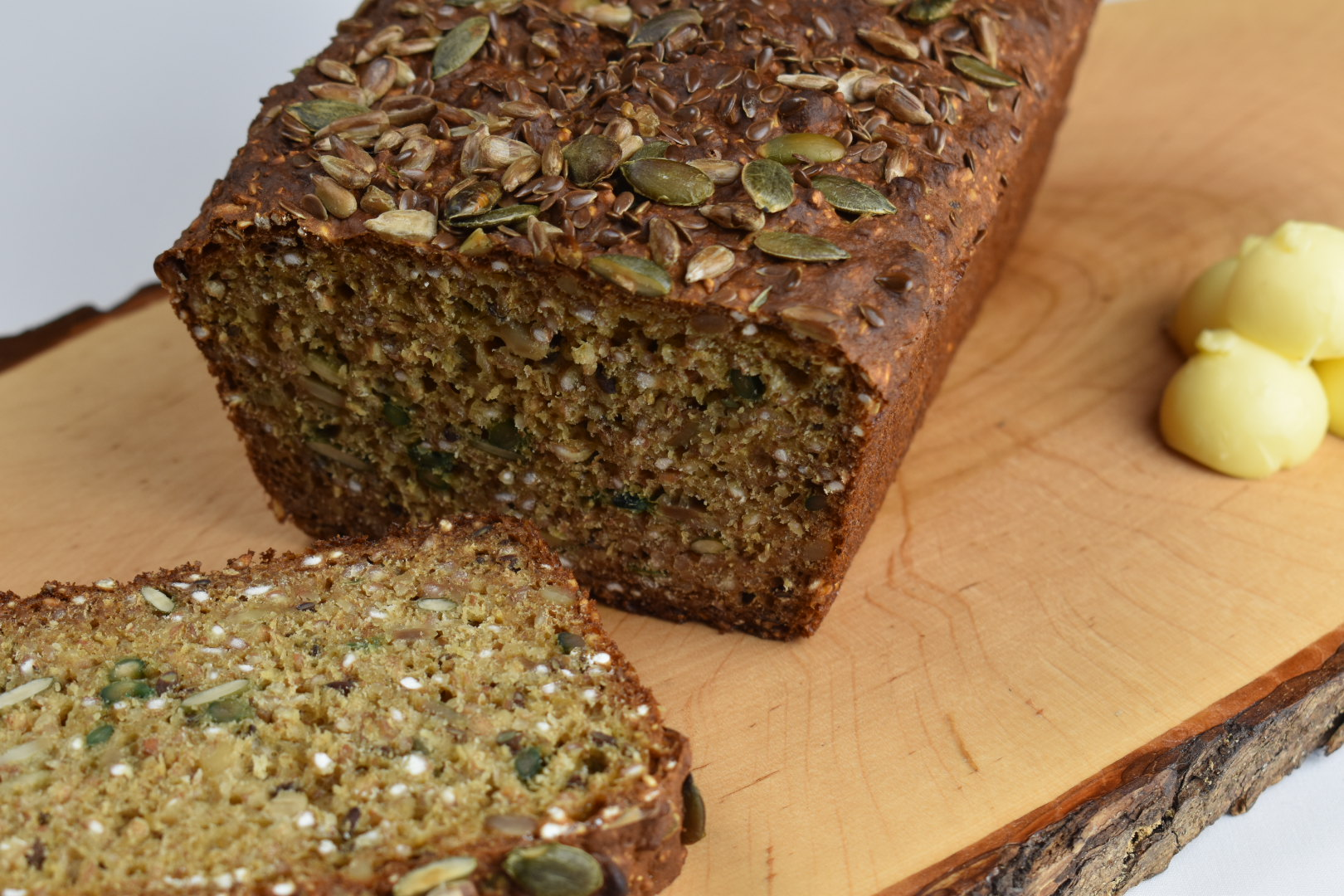 Yogurt Brown Bread
By Irish Yogurts Clonakilty
Yogurt Brown Bread By Irish Yogurts Clonakilty
Method
Preheat the oven to Gas Mark 5, 190°C.
Mix the Wholemeal flour, bread soda, seeds and salt together in a bowl.
Combine the Irish Yogurts Clonakilty Natural Live Yogurt With Seeds with the buttermilk and honey then mix into the flour.
Add a little more buttermilk if the mixture is dry – it should be a soft dough, then pour the lot into a lightly oiled loaf tin.
Sprinkle the flax seeds, pumpkin seeds and sunflower seeds over the top of the loaf if using.
Bake for 40 minutes in the tin, after 40 minutes turn it out of the tin and put back into the oven for 10 minutes at gas mark 3, 160°C.
To know when it is cooked simply tap the bottom of the loaf – it will sound hollow when it is fully cooked.
When cooked allow to cool on a wire rack.
Ingredients
300g Wholemeal Flour
10g bread soda
5g salt
25g honey
200ml buttermilk
20g pumpkin seeds
20g sunflower seeds
5g extra each seeds for topping
Upload your own Recipe!
Error: Contact form not found.