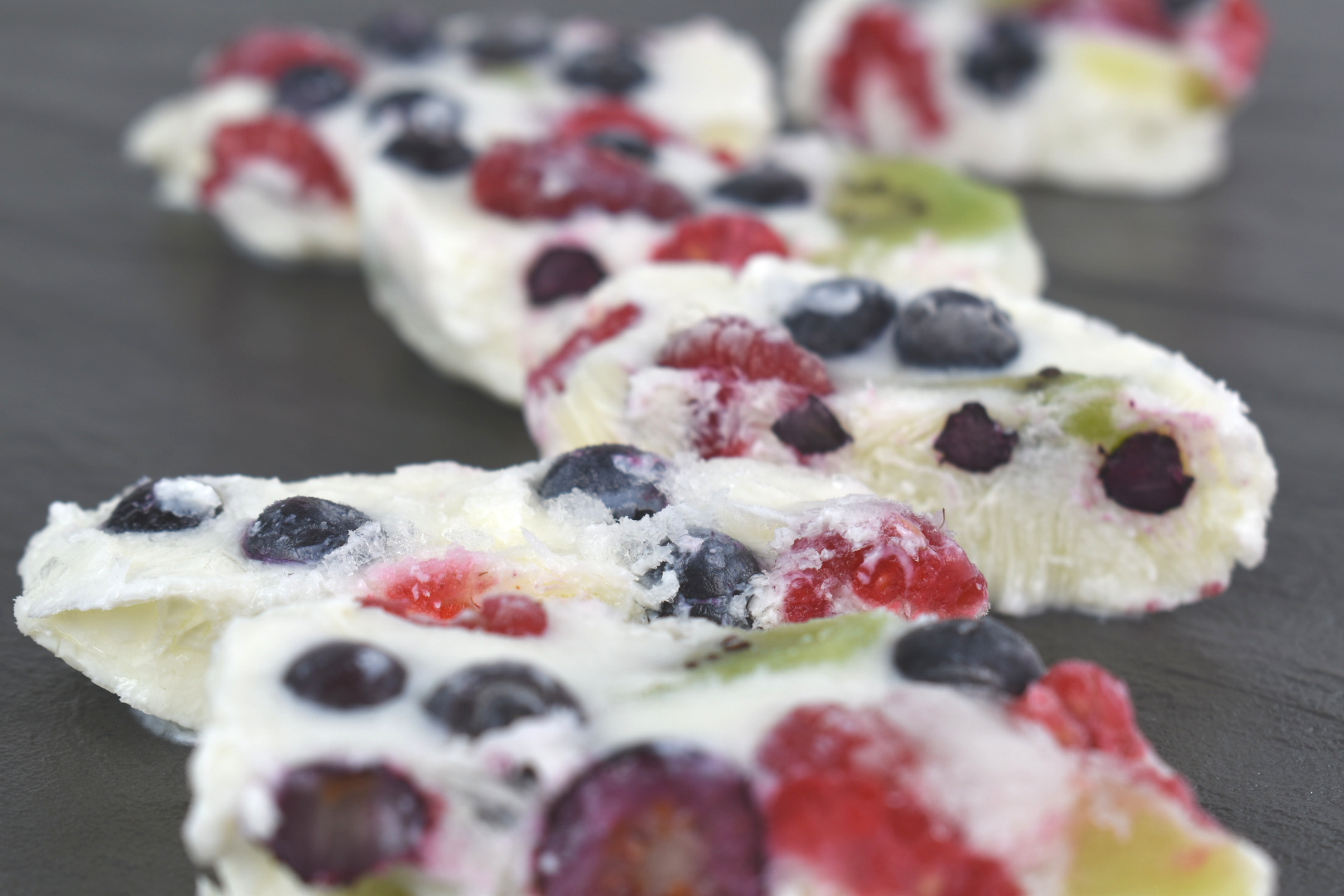 Frozen Yogurt Bark
Frozen Yogurt Bark By Irish Yogurts Clonakilty
Method
Line a baking tray with greaseproof paper.
Pour the yogurt from the pot and use a spatula to smooth it into an even layer approximately ½ inch thick.
Scatter the raspberries and cut kiwi pieces and blueberries onto the tray of yogurt (other fruits of your choice can also be used).
Cover the baking tray with cling film and allow to freeze for four hours or until frozen. .
To serve, crack the bark into pieces while cling film is still on the top and baking paper is underneath the bark.
Let sit for a couple minutes and eat when ready.
Store any leftover bark in airtight container in the freezer.
By Irish Yogurts Clonakilty
Upload your own Recipe!
Error: Contact form not found.