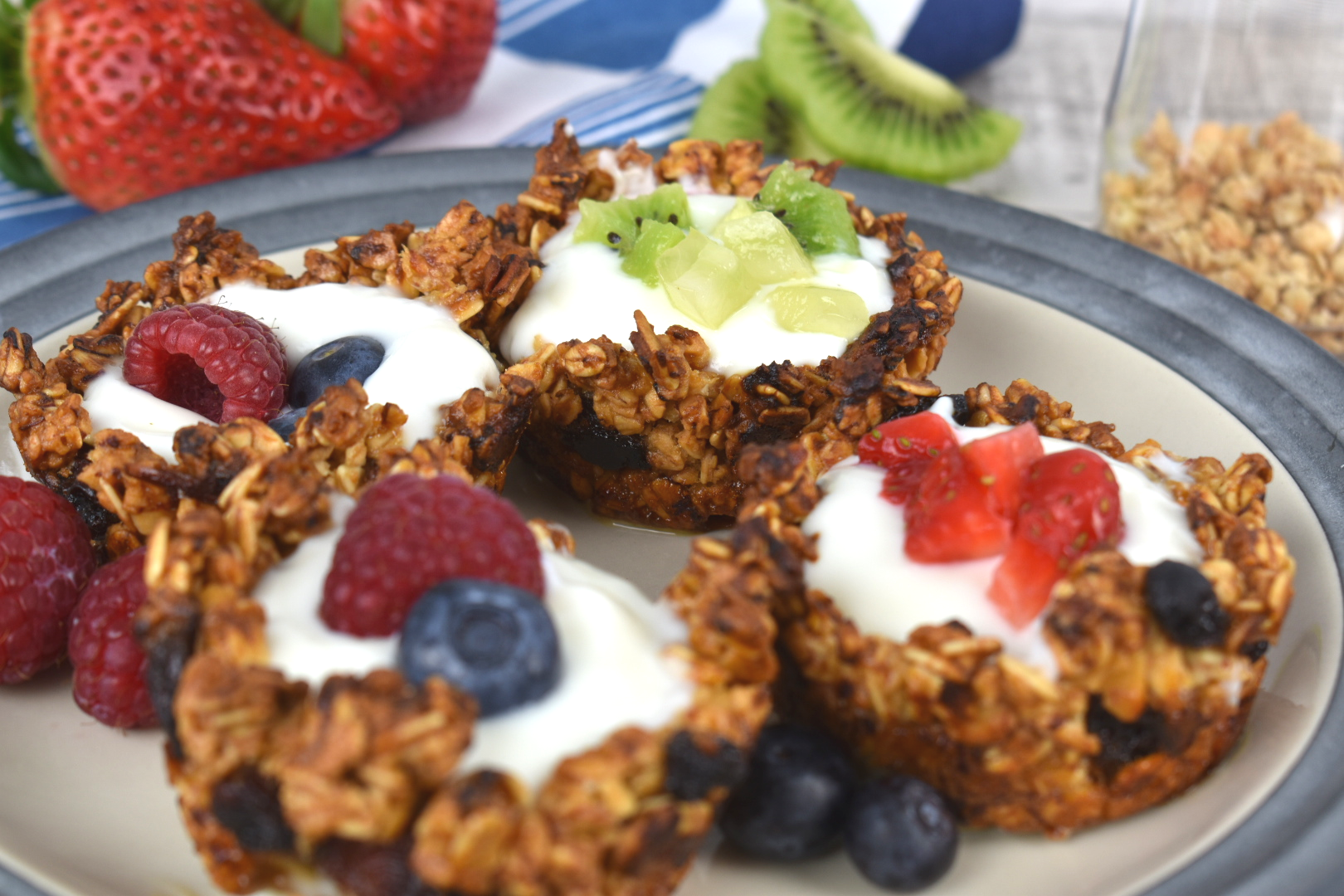 Granola Cups
Granola Cups By Irish Yogurts Clonakilty
Method
Mash Banana in a large bowl, Add in granola. Honey, Vanilla, and a pinch of salt.
Fill a greased muffin tin with the mixture and use a spoon to push the mixture to the bottom and sides of the tin.
Place into the fridge to chill for 1 hour.
Preheat oven to 180 degrees Celsius and bake for 30 minutes.
Let cool.
Fill with your favourite Irish Yogurts Clonakilty flavour and add fruit to top them off and Enjoy!
By Irish Yogurts Clonakilty
Upload your own Recipe!