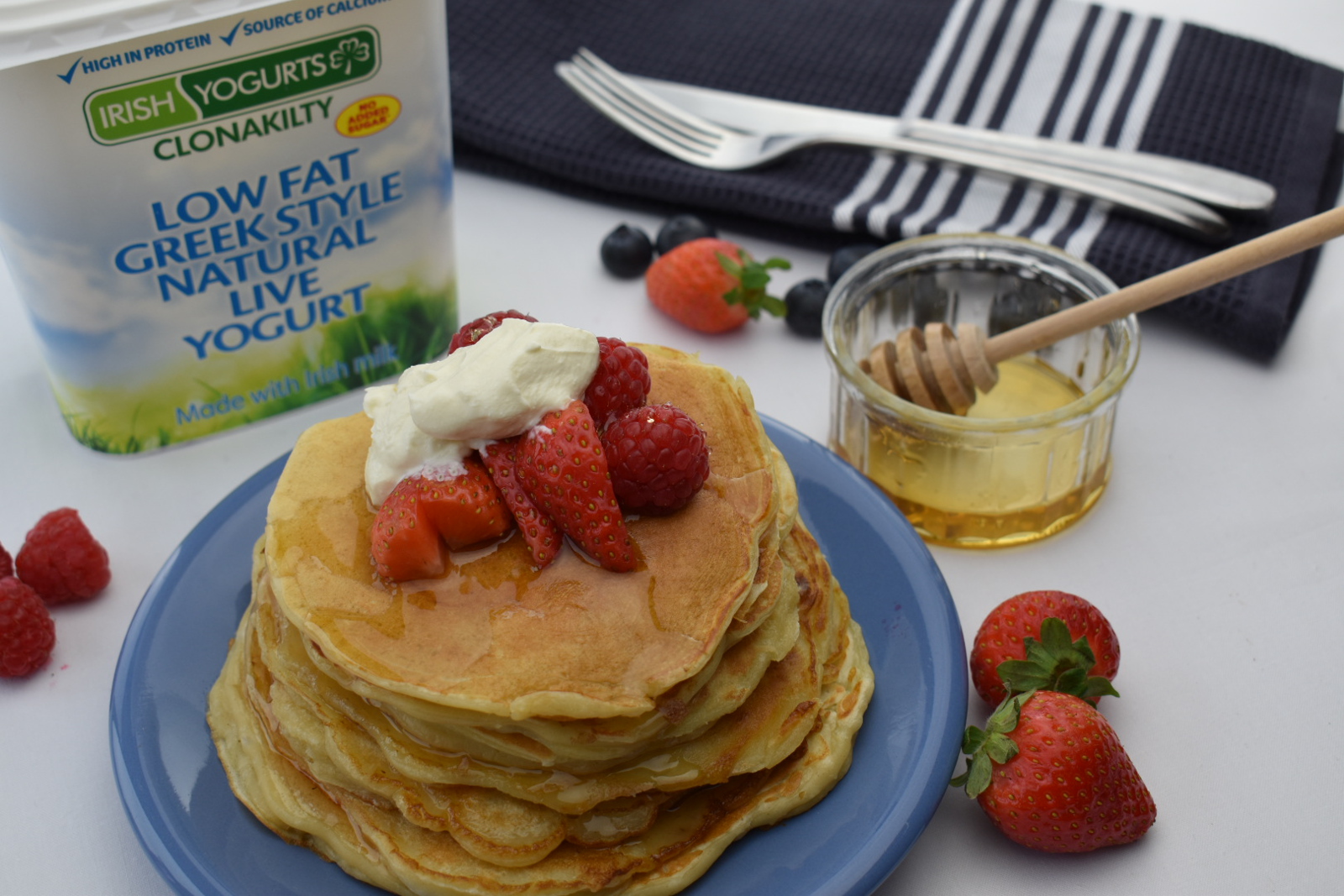 American Style Pancakes
By Irish Yogurts Clonakilty
American Style Pancakes By Irish Yogurts Clonakilty
Method
In a large bowl whisk together the flour, baking powder and granulated sugar.
In another bowl or jug mix together the eggs and yogurt
Mix wet ingredients into the dry ingredients until just combined. Do not over mix.
Allow your batter to chill in the fridge for approximately 10 minutes.
Heat your frying pan or skillet on a medium heat. Add in your butter.
Pour a ladle of your pancake batter onto the hot pan. Once bubbles begin to rise and pop on the surface, flip the pancake with a spatula. Cook for another minute.
Repeat with the rest of the batter.
Top your pancakes with Irish Yogurts Clonakilty Half Fat Crème Fraîche OR Irish Yogurts Clonakilty Spoonable Kefir Natural mixed berries and a drizzle of honey.
Upload your own Recipe!
Error: Contact form not found.