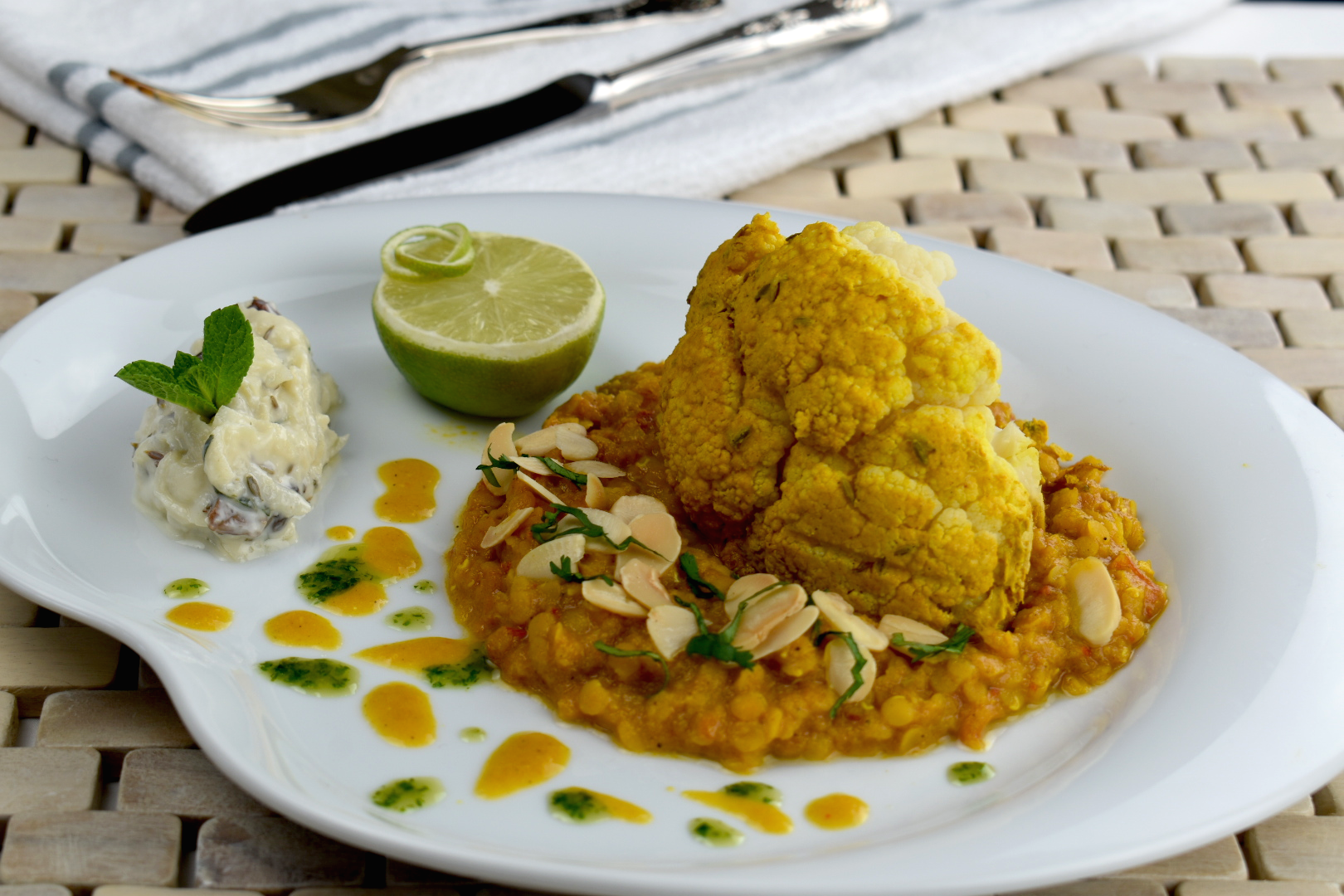 Cauliflower Dahl
By Irish Yogurts Clonakilty
Cauliflower Dahl By Irish Yogurts Clonakilty
Method
For marinated cauliflower
For lentil dahl
Peel the onions and cut into pieces, peel the ginger and garlic, remove the tops off the chilies and roughly chop.
Place the onions, garlic, ginger, chili and 15g oil into a food processor.
Blend into a paste.
Put the paste into a pan with a pinch of salt and cook for 5 minutes on a high heat, stirring continuously.
Add the madras curry powder, sugar and the mild curry powder to the paste and cook for 2 more minutes.
Add the lentils, tin tomatoes and water. Bring up to the boil and turn down the heat to a simmer.
Allow to cook for 20 minutes, until the lentils have become tender and the dahl has thickened.
Add the garam masala and Irish Yogurts Clonakilty Low Fat Natural Live Yogurt or Irish Yogurts Clonakilty Low Fat Greek Style Natural Live Yogurt and cook for 5 more minutes. Finally add the lime juice and chopped coriander leaves.
For apple riata
For the toasted almonds
Put the flaked almonds onto a baking tray and place in a 170c oven for 5-10 minutes until they are golden brown.
To serve place the dahl in a bowl and top with the roasted cauliflower, riata and toasted almonds.
Ingredients
For cauliflower
For dahl
For riata
Upload your own Recipe!
Error: Contact form not found.