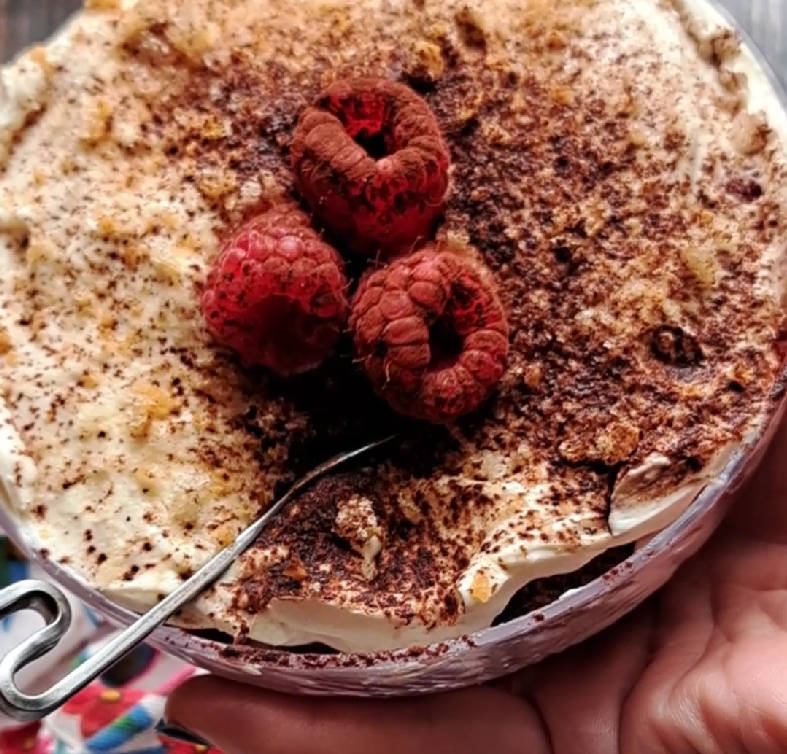 Family Friendly Tiramisu
By OneYummyMummy
Family Friendly Tiramisu By OneYummyMummy
Method
In a large mixing bowl, whisk together the yogurt and mascarpone cheese.
Add the honey and Vanilla Extract
Make up the Cocoa with warm milk, adding one teaspoon of sugar
Dip the ladyfingers into the cocoa for around 2 seconds
Build your tiramisu by adding layers of the yogurt mix and raspberries on top of ladyfingers
Repeat to make more layers
Finish with a dusting of Cocoa powder before refrigerating for 1 hour to set
Serve and Enjoy!
Ingredients
250g Mascarpone Cheese
100g Raspberries
3 tbsp Honey
1 tsp Vanilla Extract
8 Ladyfingers (Savoiardi)
3 tsp Cocoa Powder
1 tsp Sugar
100ml Warm Milk
Upload your own Recipe!
Error: Contact form not found.