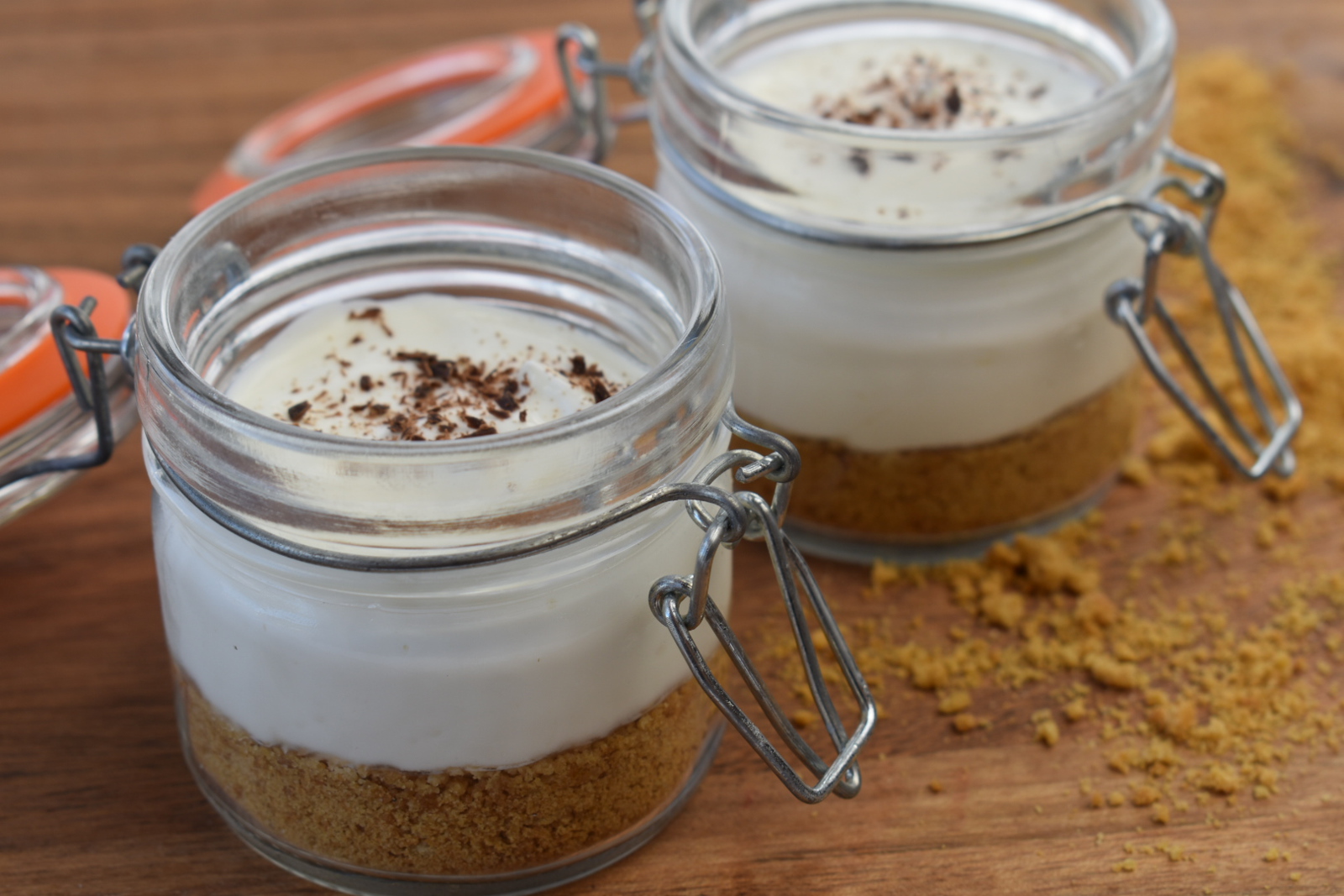 Mini Cheesecake Jars
By Irish Yogurts Clonakilty
Mini Cheesecake Jars By Irish Yogurts Clonakilty
Method
Crush the 6 ginger nut biscuit to a fine crumb by putting in a food sipper back and role with a rolling pin.
Divide the crushed biscuits into three Mini Mason Jars.
Put 5 tablespoons of Philadelphia Cheese into a bowl and fold in 5 tablespoons of Irish Yogurts Clonakilty Fat Free Natural Live Yogurt with a spatula until well combined.
Divide the cheesecake mixture between the Jars.
Sprinkle grated chocolate on top.
Upload your own Recipe!
Error: Contact form not found.