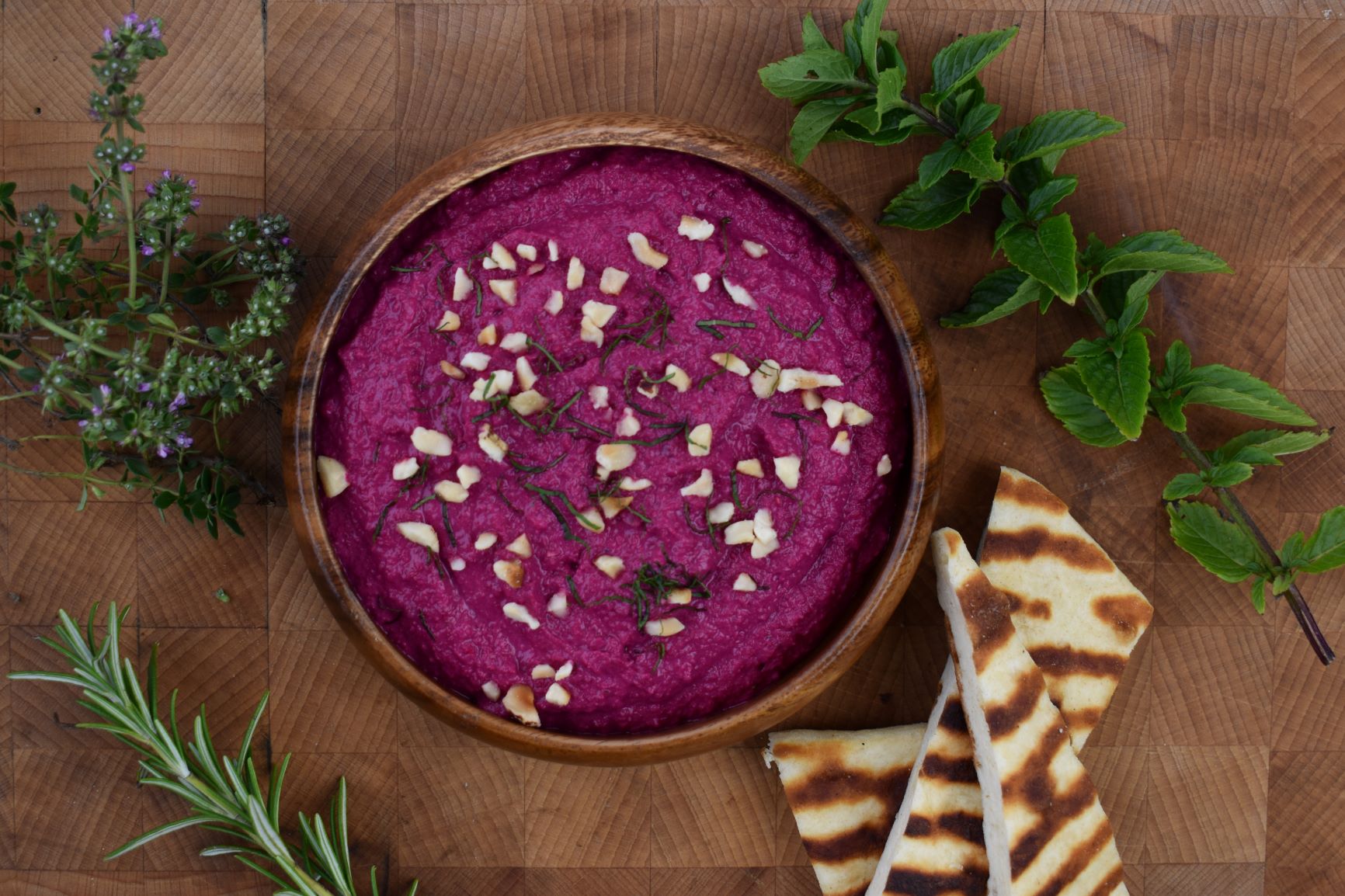 Roasted Beetroot and Yogurt Dip by Chef Shane Deane
By Irish Yogurts Clonakilty
Roasted Beetroot and Yogurt Dip By Irish Yogurts Clonakilty
Method
To roast the beetroots pre heat your oven to 160C.
If the beetroots still have their leafy tops, cut off the tops close to the tops of the beetroot, leaving yourself enough to grip. Scrub the beetroots thoroughly, then wrap them loosely in aluminium foil. No need to dry the beetroots before wrapping.
Place the wrapped beetroots onto a baking tray. Roast for 50 to 60 minutes. Beetroots are done when a fork or skewer slides easily to the centre of the beetroots.
To peel the beetroots allow them to cool enough to handle. Hold one of the beetroots in a paper towel and use the edges of the paper to rub the skin away. The skin should peel away easily.
When the beetroots are peeled chop them roughly with a knife and place them into a food processor. Add all the rest of the ingredients except the mint leaves and blend for about 1 minute on the highest speed until a puree is formed.
Place it into your serving dish and top with the mint leaves.
Serve with some homemade yogurt flatbread and some vegetable sticks.
Ingredients
2 medium beetroots about 160g
50g hazelnuts, toasted
100g butter beans
2 tbsp. olive oil
1 tsp honey
2 tsp cider vinegar
1 tsp cardamom
¼ tsp ginger, minced
salt and pepper
25g mint leaves, finely chopped
Upload your own Recipe!
Error: Contact form not found.