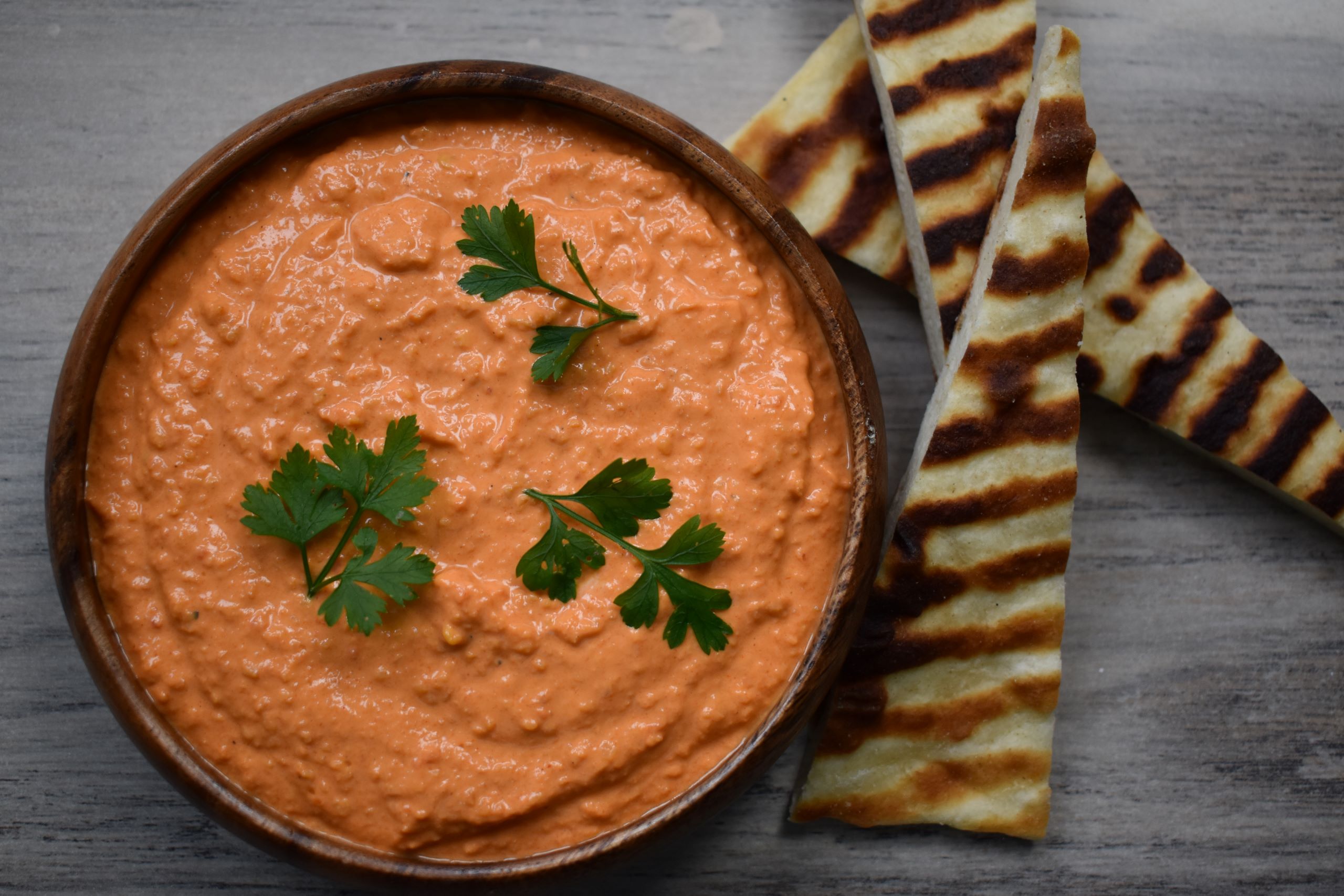 Roasted Red Pepper Dip by Chef Shane Deane
By Irish Yogurts Clonakilty
Roasted Beetroot and Yogurt Dip By Irish Yogurts Clonakilty
Method
Place all the ingredients into a food processor and blend on a high speed for 1 minute. After 1 minute continue blending while drizzling in the olive oil slowly to emulsify it. When the oil is all incorporated it is ready to be spooned into a serving dish.
Serve with some homemade yogurt flatbread and some vegetable sticks.
Ingredients
1 340g jar of roasted red peppers, drained (weight drained about 180g)
100g flaked almonds, toasted
1 garlic clove roughly chopped
½ tsp smoked paprika
½ tsp paprika
½ tsp sugar
½ tsp salt
60ml extra virgin olive oil
Upload your own Recipe!
Error: Contact form not found.