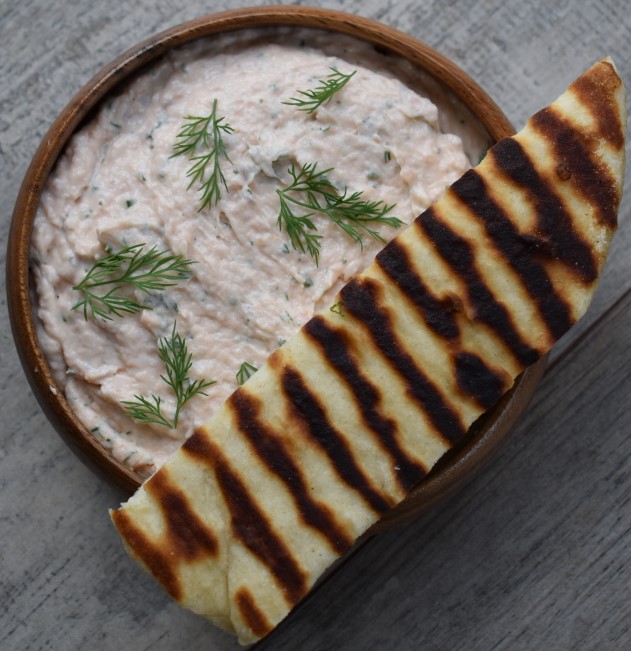 Smoked Salmon Crème Fraîche Pate by Chef Shane Deane
By Irish Yogurts Clonakilty
Smoked Salmon Creme Fraiche Pate Dip By Irish Yogurts Clonakilty
Method
To make the pate, roughly chop the smoked salmon and add it to a food processor along with the crème fraîche , cream cheese and horseradish, blend on a high speed for 1-2 minutes until smooth.
Add in the chopped dill and give it a quick blend.
Place into a serving dish and top with the capers and chopped gherkins.
Serve with some homemade yogurt flatbread and some vegetable sticks.
Ingredients
200g smoked salmon
100g cream cheese
1 tsp creamed horseradish
2 tbsp. finely chopped, fresh dill
20g capers, chopped
20g gherkins, chopped
Upload your own Recipe!
Error: Contact form not found.