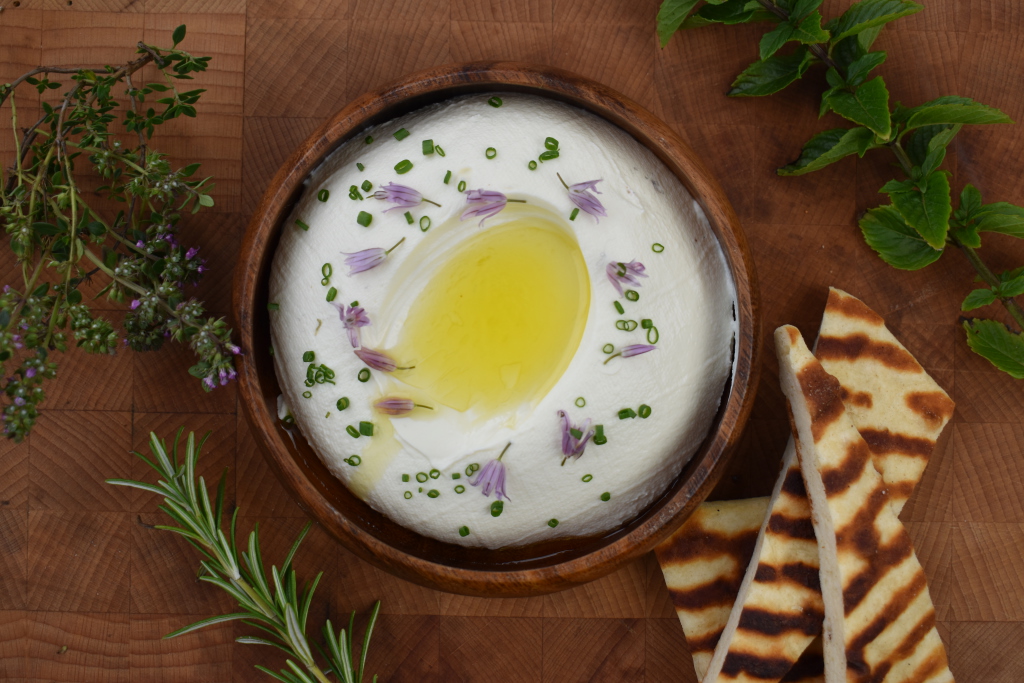 Yogurt Labneh by Chef Shane Deane
By Irish Yogurts Clonakilty
Yogurt Labneh By Irish Yogurts Clonakilty
Method
Place the yogurt, salt and garlic in a bowl and mix to combine.
Line another large bowl with a tea towel or muslin cloth (or several layers of cheesecloth.)
Pour the yogurt mixture into the towel. Pick up the edges of the towel and tie at the top. Hang from a kitchen sink faucet to drain for 24 to 48 hours. (Alternatively, set a large sieve, lined with linen towel over a deep bowl. Add the yogurt mixture. Cover gently with the overhang of the linen towel, or another linen towel. Set aside on the counter, or in the fridge, to drain for 24-48 hours).
The labneh is now ready. Place it into a serving bowl, top with a drizzle of the olive oil and the chopped chives.
Serve with some homemade yogurt flatbread and some vegetable sticks.
Ingredients
1 clove garlic, minced
1 tsp salt
25g extra virgin olive oil
25g chives, finely chopped
Upload your own Recipe!
Error: Contact form not found.