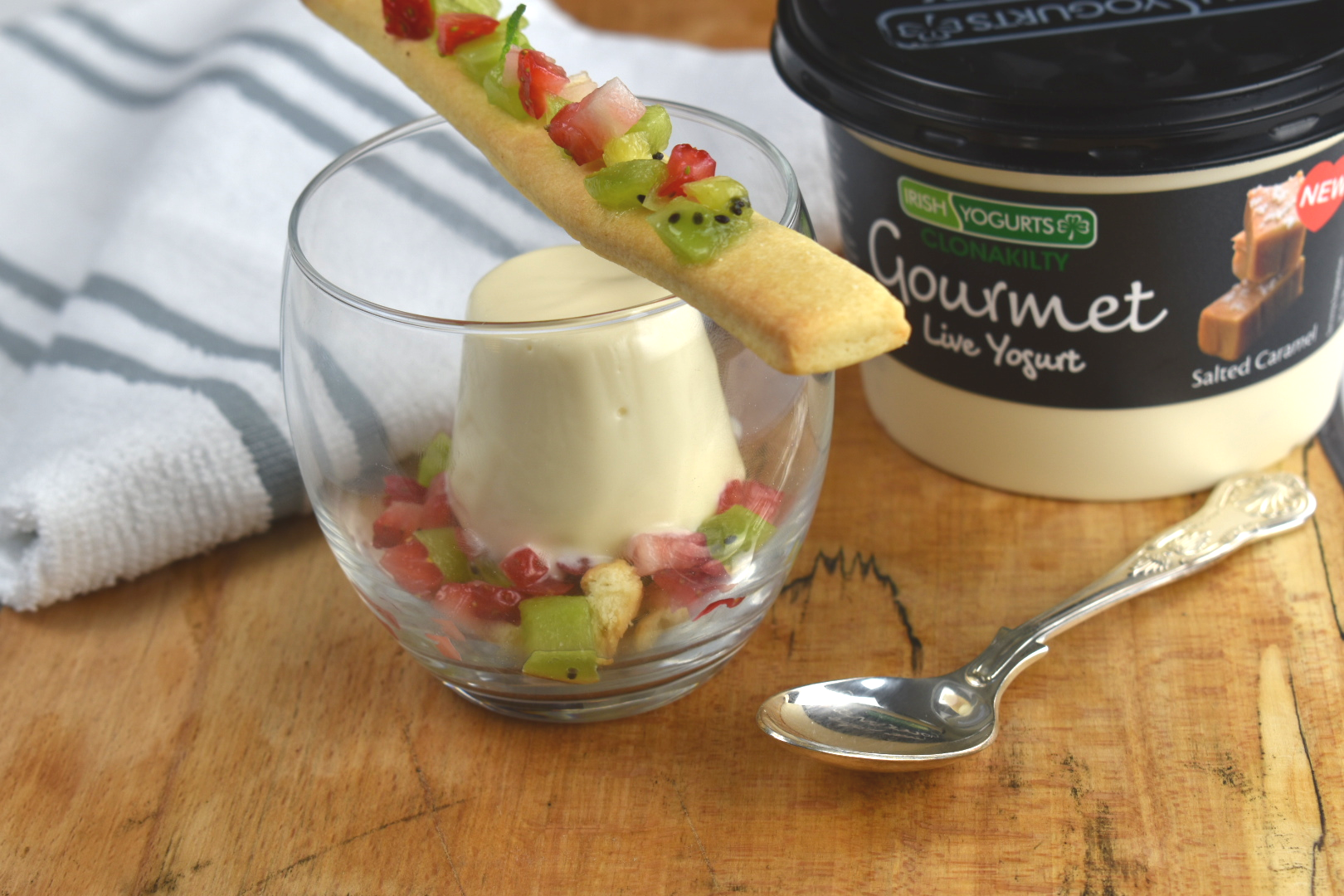 Yogurt Pannacottas & Shortbread
By Irish Yogurts Clonakilty
Yogurt Pannacottas With Yogurt Shortbread By Irish Yogurts Clonakilty
Method
For pannacotta
Place 120ml of milk in a pan and heat until just before boiling point. Add the powdered gelatine and whisk until the gelatine has fully dissolved.
Add the cream, rest of the milk and sugar and whisk until the sugar has dissolved.
When dissolved pour onto the Irish Yogurts Clonakilty Gourmet Sicilian Lemon Live Yogurt and mix to combine.
Pour the yogurt liquid into your desired serving container (tumbler glass, jam jar or 150g Dario moulds).
Place into the fridge for 24 hours and allow to set.
For shortbread
Preheat oven to 160c, line a baking tray with parchment paper.
In a bowl cream together your butter, sugar, vanilla and Irish Yogurts Clonakilty Greek Style Yogurt
Form dough into a ball.
Roll out the dough on a floured work surface to 5mm thick.
Cut the shortbread into desired shapes.
Place shortbread onto the baking tray and bake in oven for approx 15 minutes until golden brown.
Allow to cool.
In a bowl cream together your butter, sugar, vanilla and yogurt.
Ingredients
For pannacotta
30g sugar
150ml cream
150ml milk
12g powdered gelatine
For shortbread
227g butter (room temperature)
45g sugar
½ tsp vanilla
224g plain flour
Upload your own Recipe!
Error: Contact form not found.