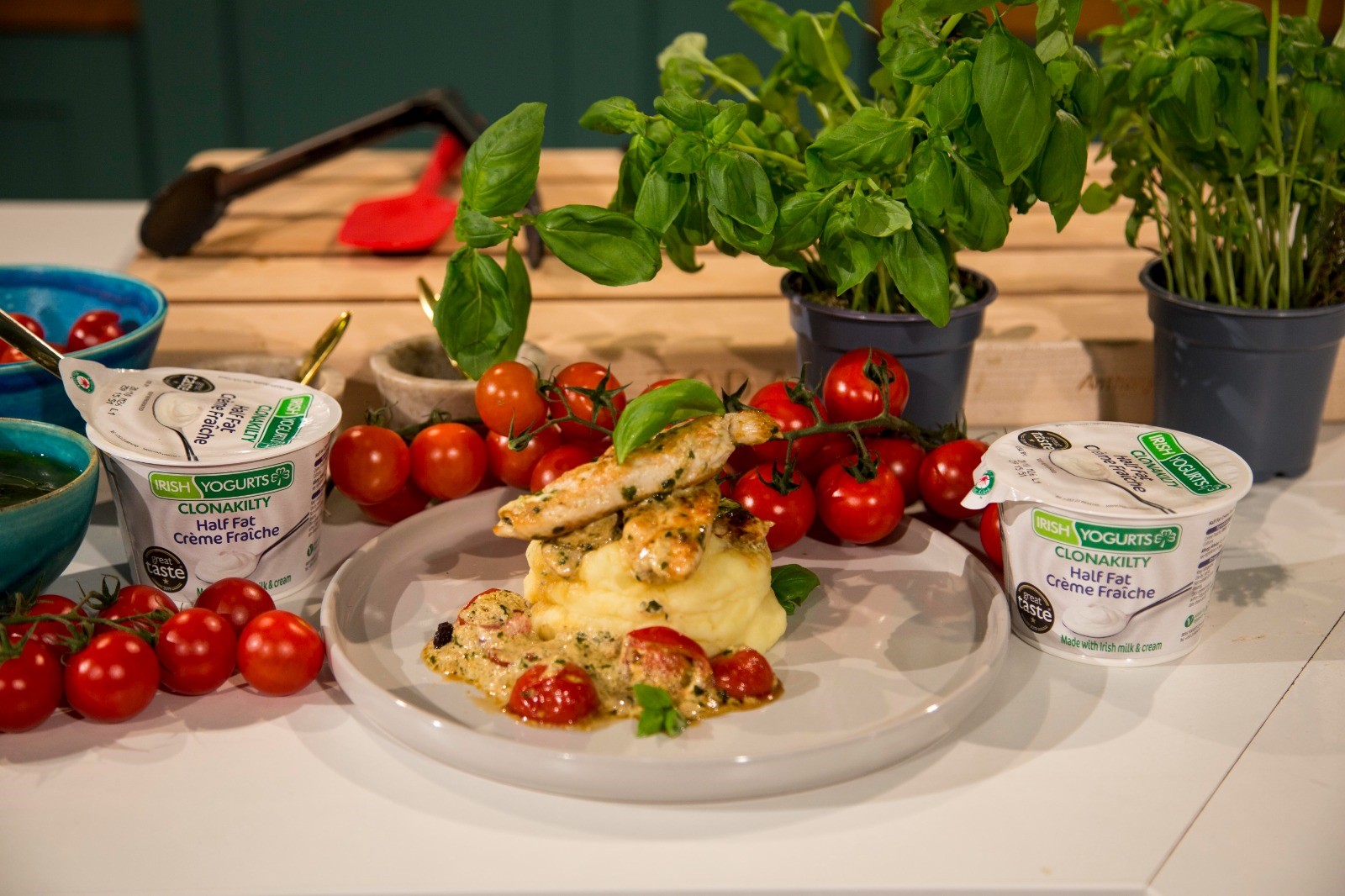 Eunice Power's Pan-Fried Chicken
By Irish Yogurts Clonakilty 
Pan Fried Chicken By Irish Yogurts Clonakilty
Method
Heat oil on a non stick frying pan. Add the chicken and fry for 5 minutes each side until it takes on a golden colour and is almost cooked through.
Half the cherry tomatoes and add to the ban, stirring for a minute or two until they begin to soften.
Add the pesto and creme fraiche and stir until it makes a sauce.
Scatter basil leaves on top and serve with rice and tenderstem broccoli on the side.
Ingredients
1 tbsp Olive Oil
4 medium sized chicken fillets, each one cut in two
200g cherry tomatoes
3 tablespoons of good quality pesto
Fresh basil
Upload your own Recipe!
Error: Contact form not found.