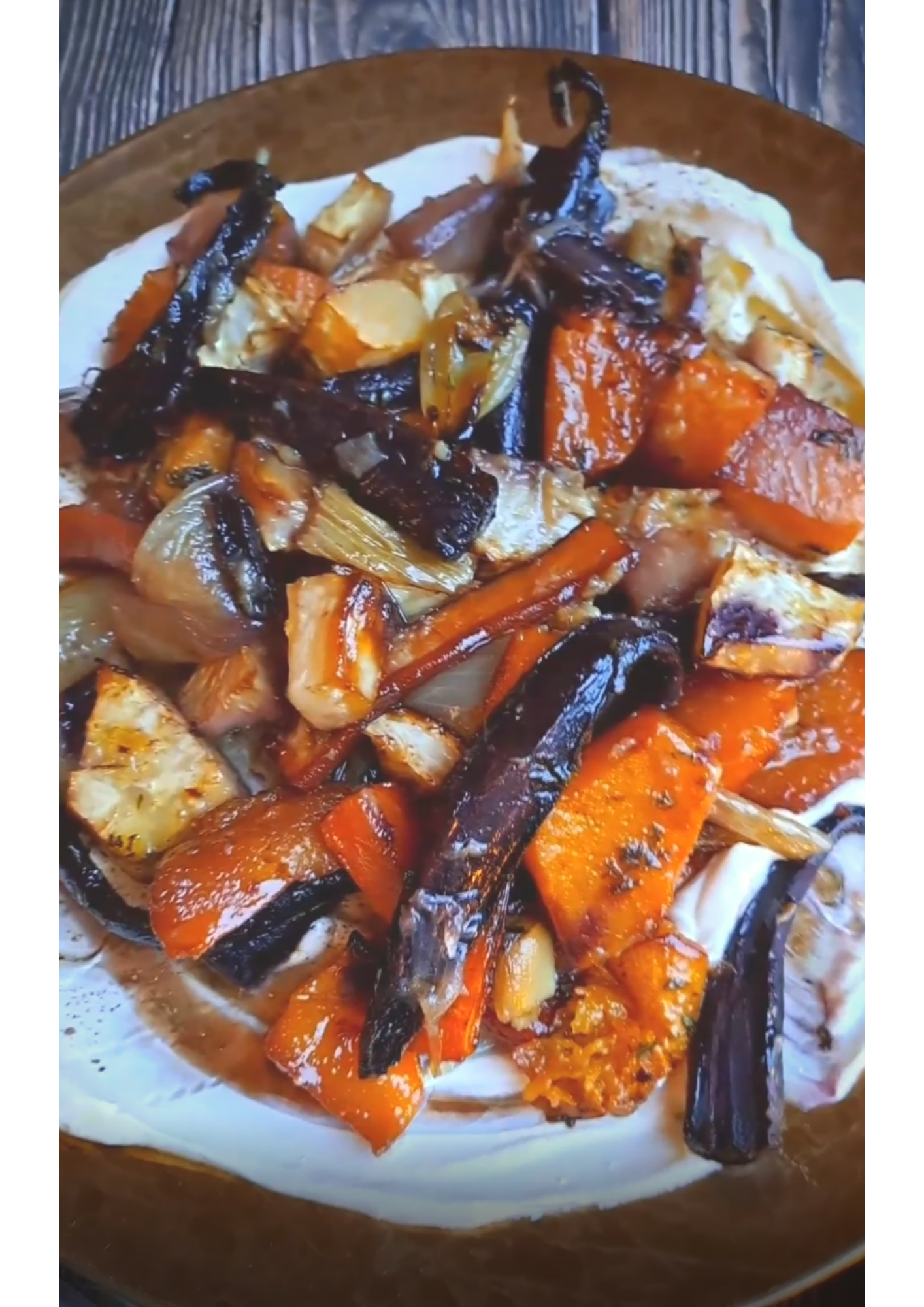 Garlic Roast Vegetables with Crème Fraîche
By OneYummyMummy
Garlic Roast Vegetables with Crème Fraîche By OneYummyMummy
Method
Preheat your oven to 180°C fan
Peel and prep all the root vegetables, arrange them on a large baking tray
Slice the top of the garlic bulb and drizzle with rapeseed oil, wrap in tinfoil and place in the centre of the tray
Add a drizzle of rapeseed oil to the whole tray, and a drizzle of honey. Season with salt and pepper and sprinkle over some fresh parsley
Oven bake for 50 to 60 minutes
Spread your delicious Irish Yogurts Clonakilty Half Fat Crème Fraîche onto a serving plate and add a little drizzle of honey, season with salt and pepper
When your veggies have roasted, carefully squeeze the bulb of garlic over them and mix
Add the roasted vegetables to the plate with the Irish Yogurts Clonakilty Half Fat Crème Fraîche and serve !
Ingredients
3 purple carrots (just for colour)
2 regular carrots
1 celeriac
½ butternut squash
½ turnip
2 onions
1 whole garlic bulb
A drizzle of rapeseed oil
A scattering of fresh parsley
A drizzle of honey
Season with a good pinch of black or white pepper
A sprinkle of salt
Upload your own Recipe!
Error: Contact form not found.