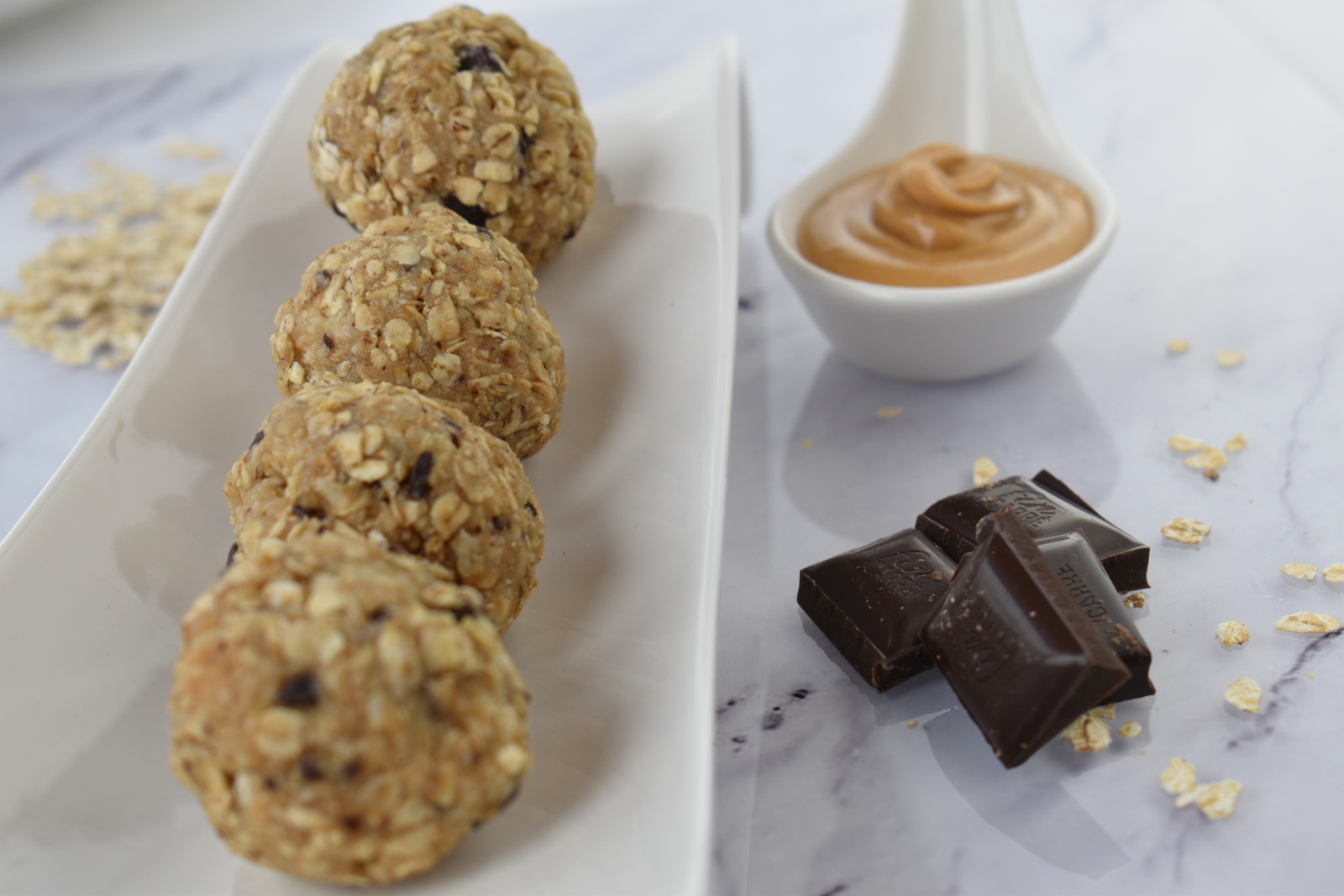 Peanut Butter Protein Bites
By Irish Yogurts Clonakilty
Peanut Butter Protein Bites By Irish Yogurts Clonakilty
Method
Combine peanut butter, Irish Yogurts Clonakilty Low Fat Greek Style Natural Live Yogurt, and honey in a medium bowl. Stir with a spoon until smooth. Add oats, almond flour and chocolate chips. Stir until well incorporated.
Scoop up about 1 tablespoon of the mixture with a small tablespoon and roll lightly into a ball with your hands. Place in an airtight container and refrigerate for at least 1 hour before serving.
Ingredients
30g natural peanut butter
3 tablespoons honey
60g rolled oats
60g almond flour
2 tablespoons Chocolate Chips
Upload your own Recipe!
Error: Contact form not found.