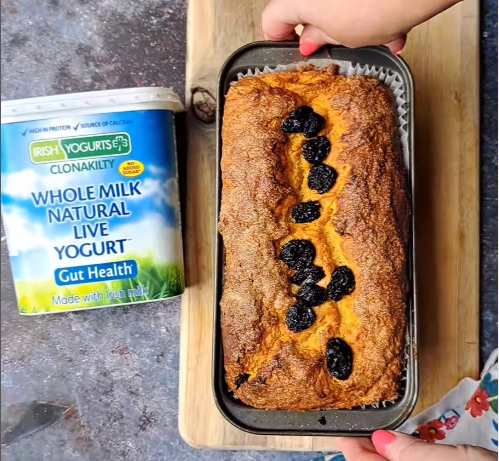 Yogurt and Raisin Loaf
By OneYummyMummy
Yogurt and Raisin Loaf By OneYummyMummy
Method
Preheat oven to 180c Fan
In a large mixing bowl cream together, the butter and the sugar
Add the eggs one at a time, mixing each time you add
Mix in the Irish Yogurts Clonakilty whole milk Natural Live Yogurt
Pour in your vanilla essence
Sift in the baking powder and self-raising flour
Add the raisins
Mix together with your wooden spoon
Add to your 2lb loaf tin
Sprinkle over a little sugar ( optional)
Oven Bake for 50 minutes
Check with a skewer, and if it comes out clean, your loaf is done.
This will keep in an air-tight container for up to 4 days.
Ingredients
You will need a lined 2lb loaf tin
Ingredients
100g butter
100g caster sugar
2 eggs
220g self-raising flour
1 teaspoon baking powder
125 ml Irish Yogurts Clonakilty whole milk Natural live yogurt
1 teaspoon vanilla essence
100g raisins
Upload your own Recipe!
Error: Contact form not found.