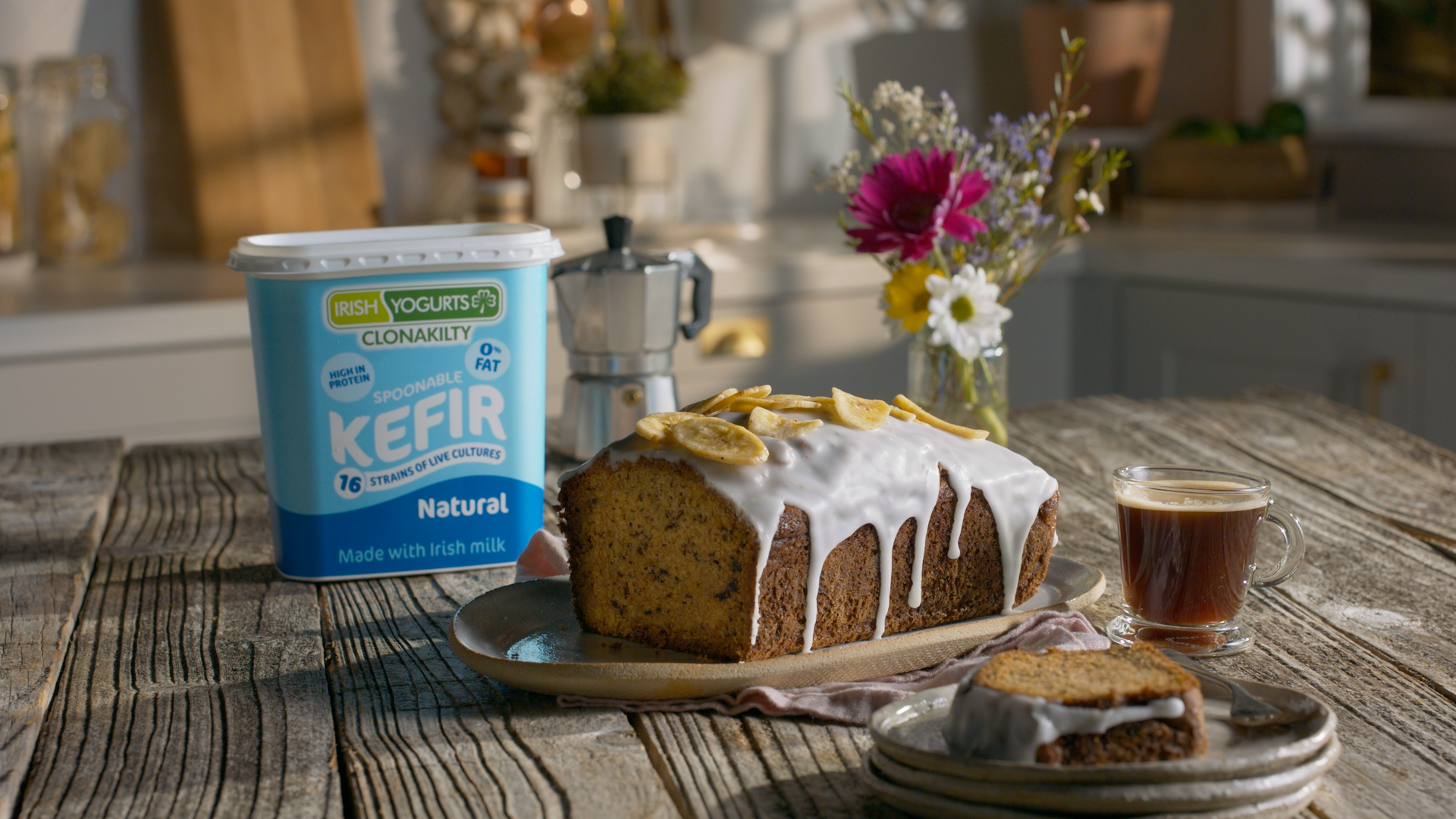 Banana Bread
By Irish Yogurts Clonakilty
Banana Bread by Irish Yogurts Clonakilty
Method
For the Cake
Pre heat the oven to 170°C Fan. Line the loaf tin with baking parchment.
Cream the butter and sugar together until smooth. Add the Kefir and mix in.
Add the flour, baking soda and eggs and mix in.
Add the mashed banana, vanilla and cinnamon and give one final mix.
Pour the mixture into a lined tray.
Bake for 60-70 minutes, after 30 minutes baking, cover the cake with tinfoil to prevent the top from browning too much.
Check to see if cooked by piercing with a skewer, if it comes out clean then it is ready.
Leave to cool completely in the tin.
For the Icing
Mix the icing sugar with boiling water until it reaches a 'drizzle' consistency. Drizzle generously over the banana bread.
Sprinkle over some dried banana chips and serve.
Ingredients
For the Banana Bread
150g Butter, softened
170g Brown Sugar
4 Large Tbsp Irish Yogurts Clonakilty Kefir Natural
200g Plain Flour
2 Tsp Bread Soda
2 Eggs
2 Ripe Bananas, mashed
1 Tsp Vanilla
1 Tsp Cinnamon
For the Icing
50g Icing Sugar
Boiling Water
Dried Banana Chips
Upload your own Recipe!
Error: Contact form not found.