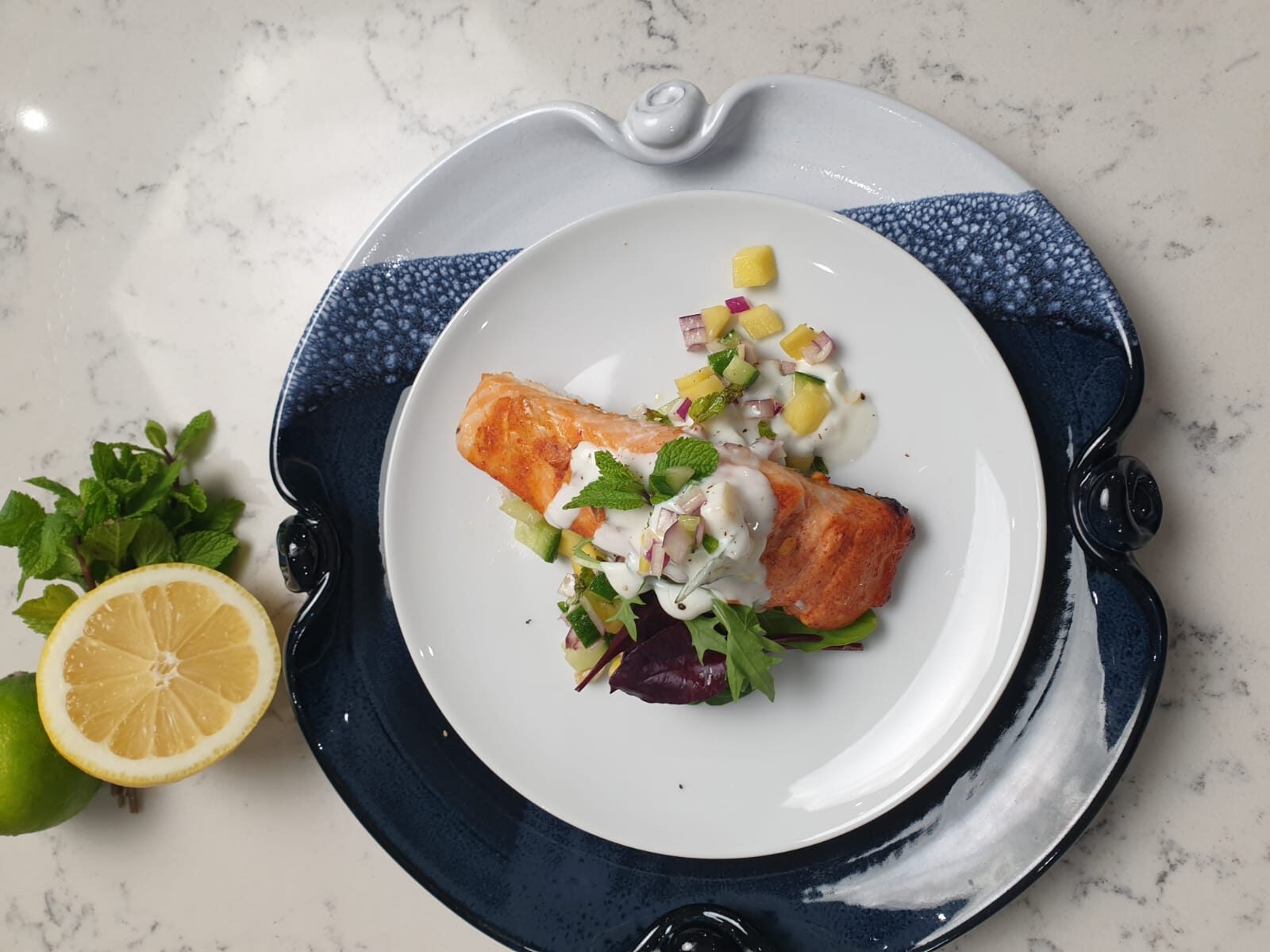 Chef Edward Hayden's Thai Curried Salmon
By Irish Yogurts Clonakilty
Chef Edward Hayden's Thai Curried Salmon By Irish Yogurts Clonakilty
Method
Preheat the oven to 190C/375F/Gas Mark 5
Mix the yogurt, garlic, curry paste, the lemon juice, ginger and 1 tsp of the chilli powder together in a small bowl and season. Spread over the salmon and chill until using (at least 20 minutes).
Mix the salsa ingredients together. Add the lemon juice and remaining chilli powder, season and set aside.
Bake the salmon until blackened at the edges, about 15-20 minutes depending on the thickness of the fish. Serve with basmati rice, yogurt, coriander and the fresh salsa
Ingredients
Salmon
2 tablespoons of Irish Yogurts Clonakilty Fat Free Natural Live Yogurt
2 garlic cloves , crushed
1 teaspoon Thai Red curry paste
½ lemon , juiced
1 tsp grated root ginger
1½ tsp chilli powder
4 fillets of salmon
Salsa
½ mango -peeled and finely chopped
½ small cucumber-finely chopped
½ red onion-finely chopped
½ lemon , juiced
1 medium green chilli -deseeded and finely chopped
1 tablespoon finely chopped mint/coriander
Upload your own Recipe!
Error: Contact form not found.