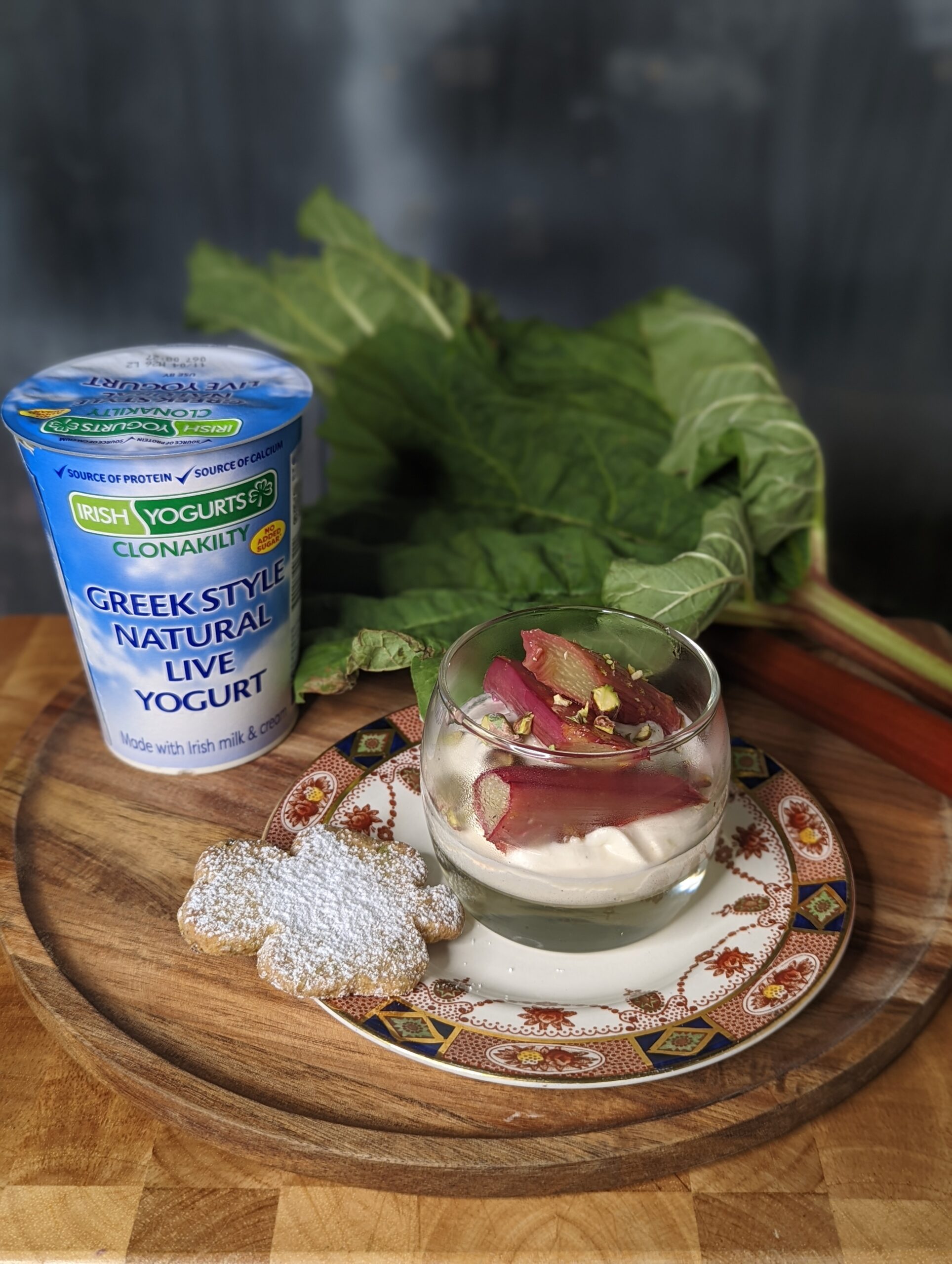 Irish Yogurts Clonakilty Yogurt Cream With Roast Rhubarb
By Irish Yogurts Clonakilty 
Irish Yogurts Clonakilty Yogurt Cream With Roast Rhubarb By Irish Yogurts Clonakilty
Method
Heat the oven to 180C/350F/gas mark 4. C
Cut the rhubarb into 6cm batons and mix with the wine, orange blossom water, vanilla pod and seeds, and lemon strips.
Put in an ovenproof dish that's just large enough snugly to accommodate the rhubarb and roast, uncovered, for 20 minutes, until tender but not mushy. Set aside.
Put the cream, sugar and vanilla in a big bowl and whisk to barely gentle peaks (take care not to over-whisk it, as a result of the cream will thicken barely when it's chilled). With a spatula, gently fold within the yogurt and cardamom, then refrigerate till good and chilly.
To Serve
Divide the Irish yogurt Clonakilty cream between four glasses and then top, with the roast rhubarb, sprinkle pistachio nuts over each and serve.
Ingredients
Yogurt Cream
200ml Double Cream
1 1/2 tbsp of Vanilla Bean Paste
1 tbsp of Caster Sugar
8 Cardamom pods, Bashed open, shells eliminated and seeds finely crushed in a mortar
For the Rhubarb
400g of Rhubarb
A tbsp of Orange Blossom Water
70g of Caster Sugar
1/2 tbsp of Vanilla Paste
Skin of 1 Lemon, Half shaved into strips and the reest grated
20g of Pistachios, Coarsely Chopped
Upload your own Recipe!
Error: Contact form not found.