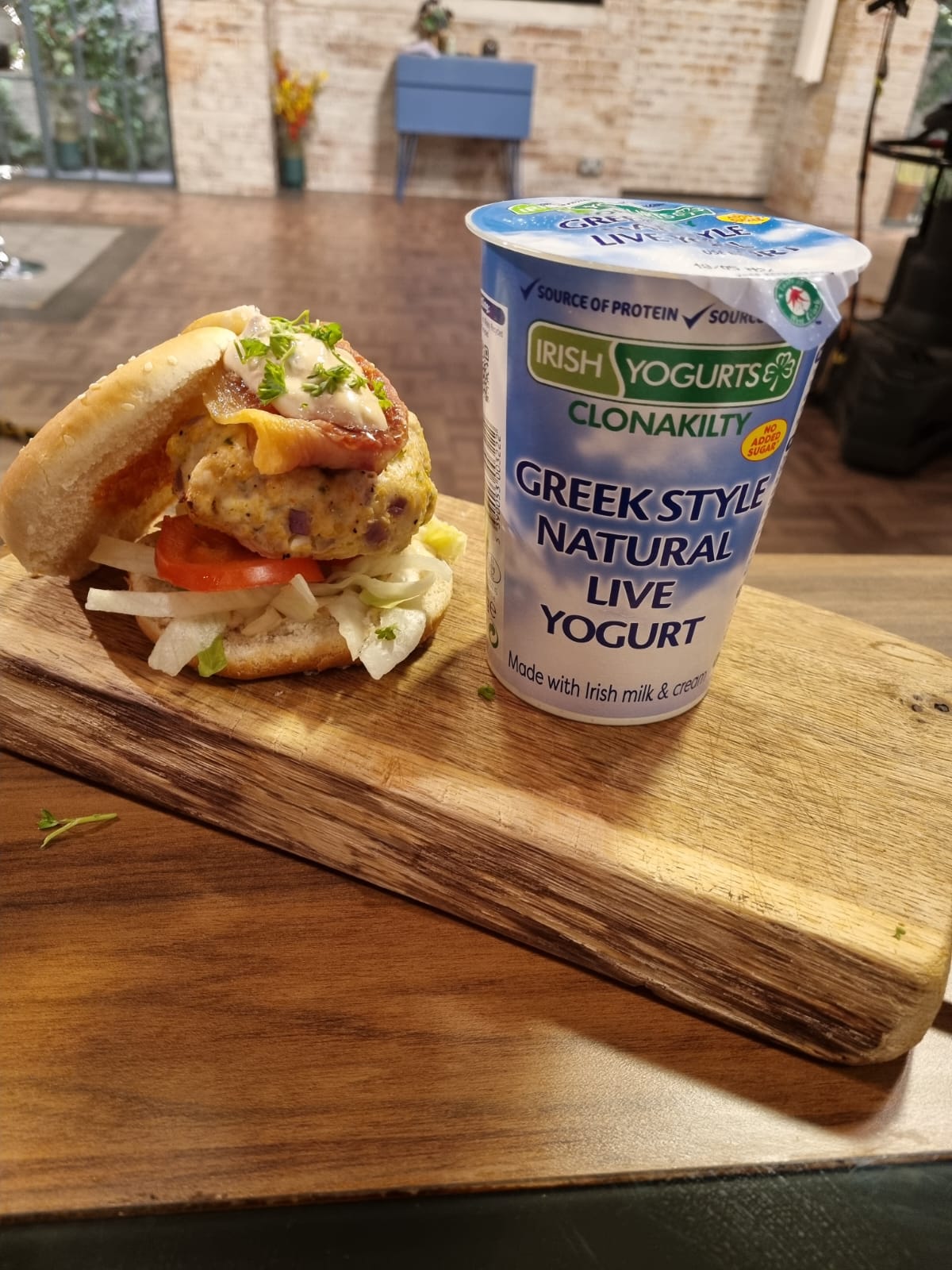 Turkey Burger with Irish Yogurts Clonakilty Dressing
By Irish Yogurts Clonakilty 
Turkey Burgers with Irish Yogurts Clonakilty Dressing By Irish Yogurts Clonakilty
Method
Cooking Instructions
Preheat the oven to 190C/375F/Gas Mark 5)
Place the burgers in the oven for 18-20 minutes until they are cooked through.
Alternatively preheat the barbecue. Brush the burgers with oil and cook for approximately 4-5 minutes each side on the barbecue to get a char grilled effect.
Make sure they are fully cooked through to the centre. And serve with the yogurt dressing, burger buns, sliced tomatoes, crispy bacon and salad leaves.
Irish Yogurts Clonakilty Dressing
Mix all together and serve, Well Chilled.
Ingredients
1 ½ lb/700g minced turkey
2oz/50g breadcrumbs
1 teaspoon of curry powder
½ teaspoon of chilli flakes
1 red onion- chopped
1 egg
2 dessertspoons chopped parsley
Irish Yogurts Clonakilty Dressing
1 dessertspoon freshly chopped mint
2 cloves crushed garlic
Upload your own Recipe!
Error: Contact form not found.